Skip to content Why GitHub? Team Enterprise Explore Marketplace Pricing Search Sign in Sign up TwemlowsEmrys / Web-Shell-and-Web-Defacement-Page 00 Code Issues Pull requests Actions Projects Wiki Security Insights Web-Shell-and-Web-Defacement-Page/Twemlow/TwemlowsDefacementPage.html @TwemlowsEmrys TwemlowsEmrys Update TwemlowsDefacementPage.html Latest commit 66ba9c6 on Jun 18 History 1 contributor 809 lines (681 sloc) 28.7 KB
Twemlows Red Team have analyzed vulnerabilities and have taken action!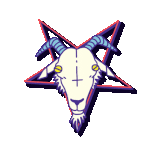 Visit me: https://www.nulled.to/user/4397640-twemlowsemrys
Visit: http://zone-h.org/
Contact me: https://keybase.io/tw3mlow
GitHub: https://github.com/TwemlowsEmrys

This has happened because the admin of this site is incompetent.
This website is vulnerable, I did this for fun and because you're incompetent.